Marko Anastasov wrote this on November 29, 2013
CTRL+FLOW #2
On Thursday December 5th we're organizing the second CTRL+FLOW - a meetup for programmers focused on bleeding edge technologies.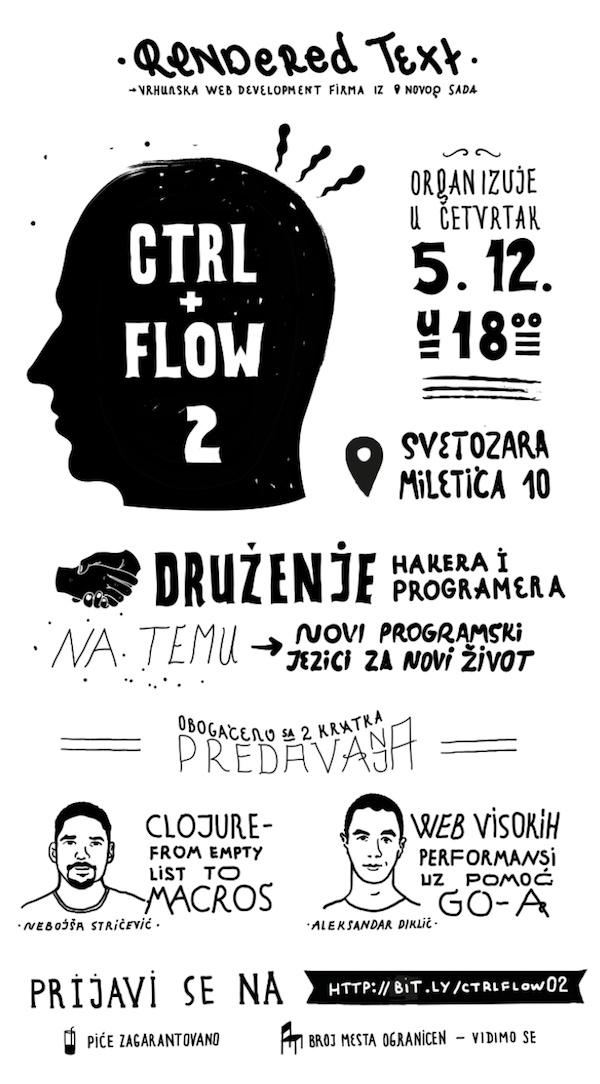 Nebojša Stričević will give a presentation about Clojure ("From empty list to macros") and Aleksandar Diklić will talk about high performance web apps with Go.
Get your free ticket here. Last time all seats were taken very quickly.